15 Dec
Woman blames pokies addiction for admitted $167k embezzlement
Cheaters never win and winners never cheat. If you consider embezzling $167,000 from your employer cheating, then that common idiom still holds true. A Bundaberg woman blamed a pokies addiction for her crimes when she appeared in court earlier this month to face charges of embezzlement from her former employer.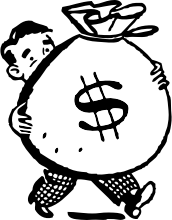 According to the Toowoomba District Court's testimonial records, 32 year old Dallas Maree Peterson was working for C&C Machining and Engineering at the time the incidents occurred. Hired in November of 2012, she was assigned a sensitive role in the company. Her responsibilities included handling the books; processing invoices and ensuring that all suppliers and employee wages were paid.
Crown prosecutor David Jones explained to the court that only Peterson and one other C&C employee, the financial controller, had access to the company's internet banking account. She was a highly trusted member of the staff, and for the first few months, maintained her positions in a perfectly respectable manner. In March of 2013, however, Jones said Peterson developed a bad habit of playing pokies.
That month, she implored the company to lend her money to help out her mother who had supposedly been affected by devastating floods in Bundaberg. On good faith, she was lent $4,000 – a loan that the prosecutor said remains unpaid. Just two days later, the pattern of embezzlement began. Instead of depositing money into supplier accounts as intended, the bookkeeper began directing funds into her own private bank account.
Peterson continued misappropriating funds to pay for her pokies addiction right up until September 4, 2013, when she submitted a letter of resignation to her employer. She offered only two days' notice, alleging that her mother was gravely ill and that she had to move back to Bundaberg and Gladstone to care for her.
It took only days after Peterson's resignation for the company to realize something was amiss. An office manager attempting to acquire supplies found the order rejected due to their credit line with the supplier being closed for lack of payment. C&C ordered an audit of the books, upon which they discovered 81 unauthorized transactions, totaling $167,052.80, all of which were transferred from the company's account to that of Dallas Maree Peterson. The misappropriated fund varied greatly in size, with the largest single transaction being over $12,000.
Peterson immediately admitted to her crimes when authorities tracked her down last November in Gladstone. She later told a psychological evaluator that, whenever her partner was away, she fell into a "dark place", and that's when she began gambling heavily on the pokies. She spent entire afternoons gambling at Oakey RSL and another pokies destination.
Peterson's partner, who went unnamed in reports, tendered a cheque for $20,000 to the Toowoomba court in an effort to begin paying back the money, and promised to relinquish another $2,000 per month until the debt was paid. Peterson, who spent 61 days behind bars, will remain in custody until further notice, after which she, too, will be required to help with restitution payments.
The court decided not to hand down a sentence upon the pokies addict just yet, instead ordering a psychiatric evaluation of the defendant.